Jani Clean Services
Since 1990, Jani Clean has stood out as one of the best commercial janitorial companies in Puerto Rico. Our services are flexible and tailored to our clients' needs and requirements. We also provide products, supplies and equipment for our services and customers from our two locations: Mayagüez and Hato Rey.

Professionalism, Commitment & Dedication
Fully Trained Employees
All our employees are skilled to provide you with the best service.

Sustainable cleaning products
We use the best cleaning products, so you don't have to worry about cleanliness.

Better for your health
We use products that totally don't harm to your health.


Control Area Cleaning
Cleaning a control area is a service not all cleaning companies offer; here at Jani Clean we have been doing it since 1990. Control areas require perfect cleaning and continuous quality inspections. Jani Clean trains it's employees specifically for these areas of high security an minimal contamination. You can count on us to perform the best job in your most important room. Most common control areas are hospital operating rooms & manufacturer clean rooms.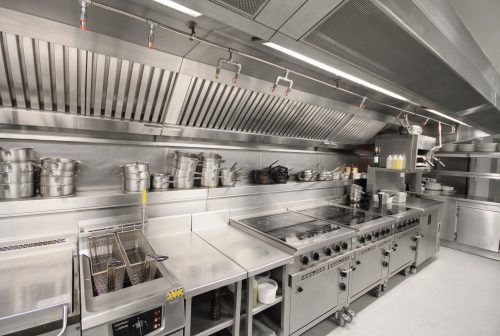 Commercial Kitchen Deep Cleaning
At Jani Clean we understand hygiene is of the most importance in the food service industry and facilities can be inspected at any time by Health Service officials. A dirty kitchen could close down your business. Your staff may be responsible for general kitchen cleaning but for a more in-depth cleaning, Jani Clean is the solution. Our service complies with 'HSE' hygiene standards.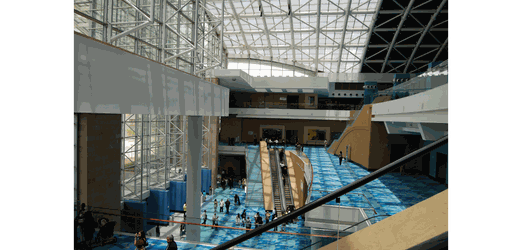 Event Cleaning
Usually big events are a cleaning nightmare but not for us. Jani Clean has the necessary equipment, personnel and experience to maintain a facility in optimal condition before, during and after an event. We specifically design a detailed logistics plan that allows the enjoyment of the event while maintaining the facility optimal. The plan involves three key steps the preparation, the execution and the recovery process.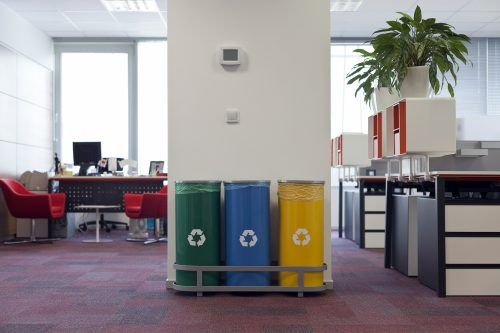 Recycle Program
Jani Clean is a company that fully supports the Go Green movement. Our commitment to recycling extends to our clients. Our service supplies our clients with of recycling boxes or containers that gather cardboard, aluminum and plastic. Then we will pick the gathered items and disposed them to a recycling facility.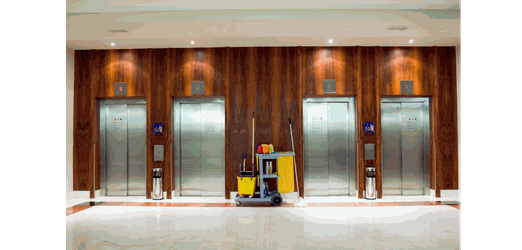 Day Porter
Our company offers a day porter service. A day porter is responsible for making sure your building looks clean, presentable, and inviting at all times – especially between routine cleaning maintenance activities. They also ensure the building is safe for all occupants if any unexpected incidents arise.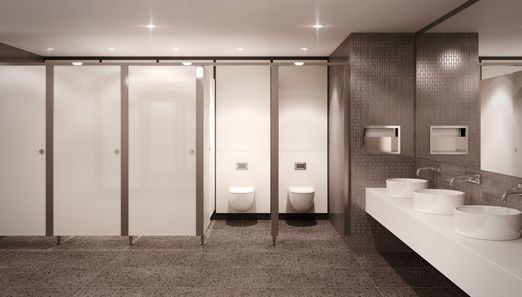 Restroom Cleaning
Restrooms in any facility are ones of high traffic and they require continuous cleaning. 95% of consumers surveyed said they would avoid an establishment in the future if they found the restroom to be dirty. Restrooms are a breeding ground for numerous infectious germs and bacteria. These germs are spread by the constant use of restroom facilities by customers and employees. A clean, well-maintained restroom promotes health and hygiene and reduces the spread of infection and diseases. Jani Clean counts with a high quality product line used for cleaning and disinfecting restrooms such as Abadasin our best seller with a patented formula. These products are destroying agents such as virucides, fungicides and bactericides.

Memberships